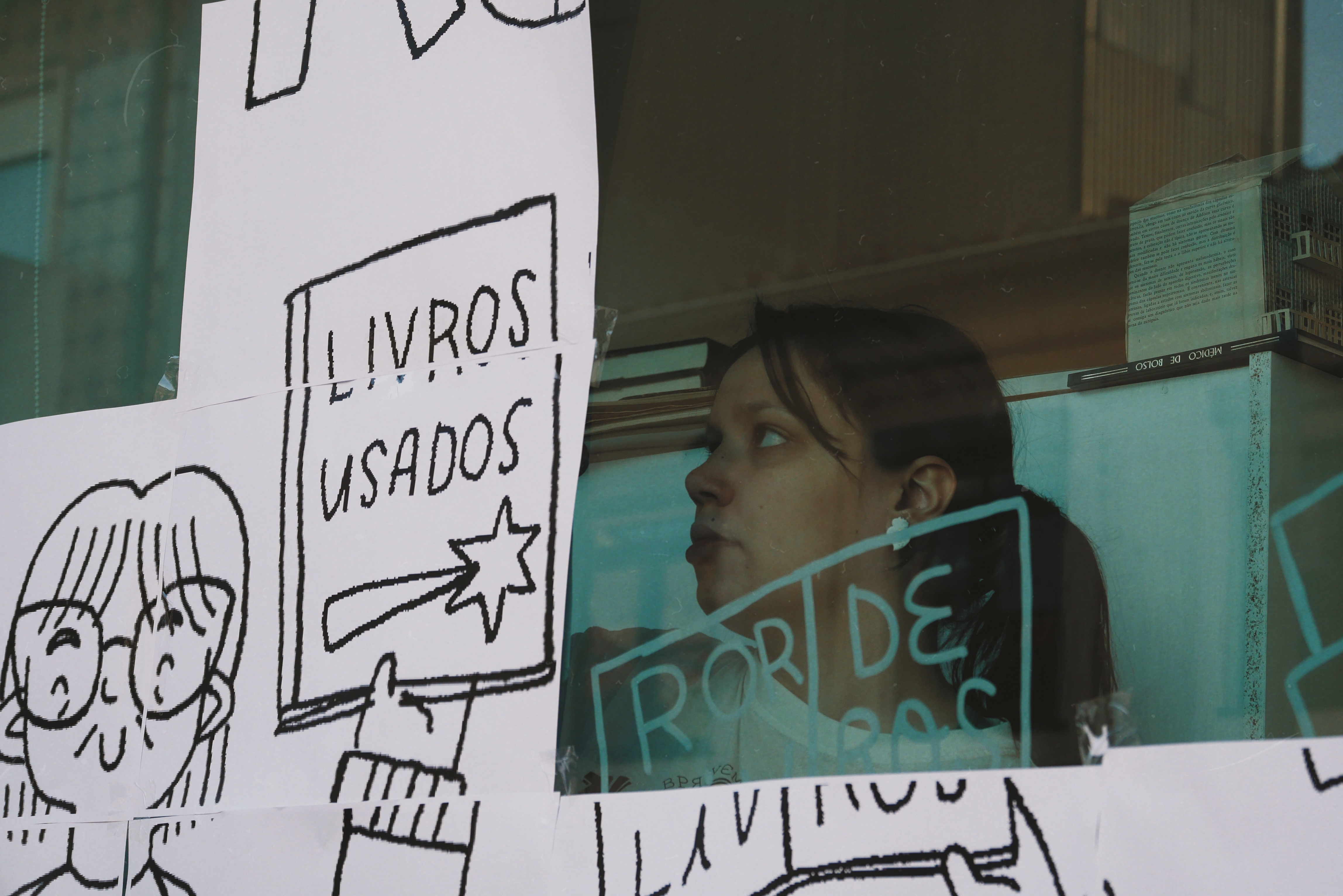 (full display pictures coming soon)
︎︎︎︎︎︎sketches and mockups ︎︎︎︎︎︎
︎Display window for Ror de Livros, 2023
Ror de Livros is a second-hand bookstore in the heart of Aveiro, Portugal. The owner greets you with a warm smile, offers you brilliant insights into authors and books, and always rounds down the total when you buy a few books at a time.
I discovered this store when I was trying to make my reading habits more sustainable — I love reading, browsing, smelling, feeling, and buying books — I didn't want to give it up!
However, buying them online seemed like a waste of money on taxes, shipping, and CO2 emissions.
Ror de Livros is just around the corner in the heart of a (very walkable) town so it's the perfect spot!
I think it came out so so great! It was a fascinating and fulfilling project, going out and drawing in public, figuring out the materials, and adapting my process.
I'd love to do a lot more of these. Do you have a window or wall available?
Email me!
(full display pictures coming soon)