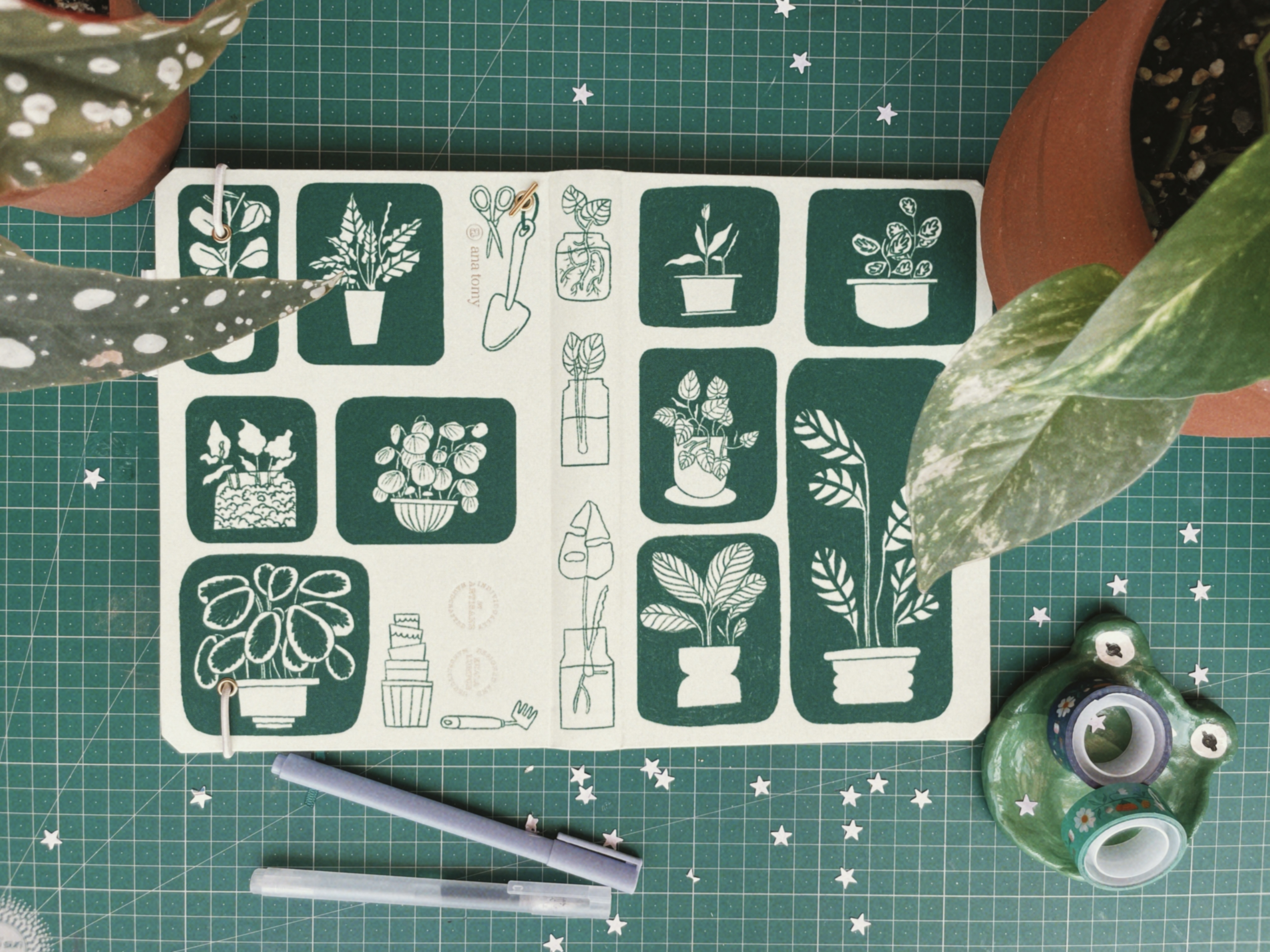 ︎ Notebook cover for ana-tomy co, 2023

Ana-tomy notebooks are made to order and unique. Nothing exists until you place your order — only then will the production process begin.

I was invited to be a part of their FNF (friends n family) collection, a small batch production to celebrate artists from all walks of life.

I chose to illustrate my plants, as i LOVE to see them grow because of my efforts and they remind that even a small action can have a big impact.

I'm very proud of the work I did for this and I still can't believe I got to be a part of something so exciting!