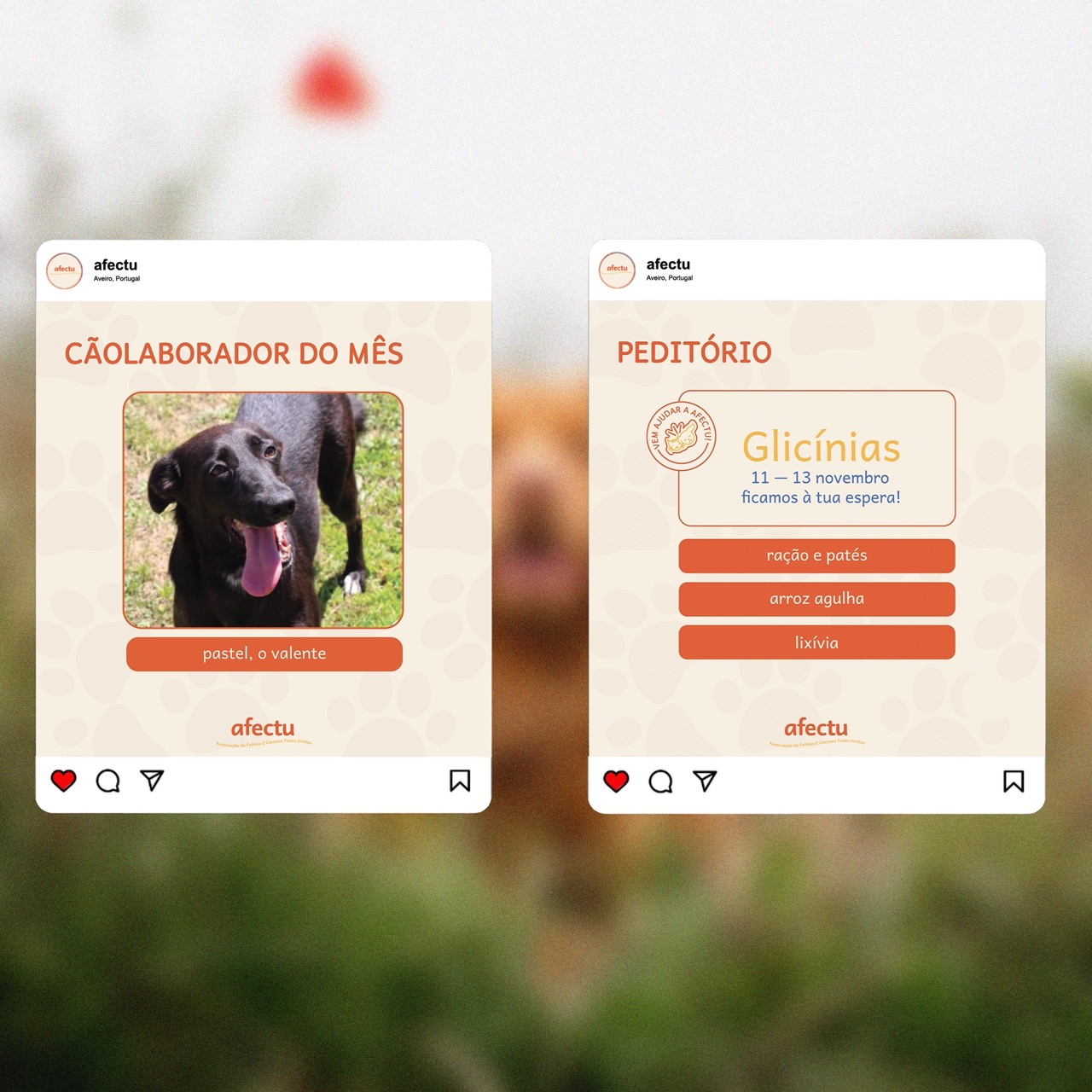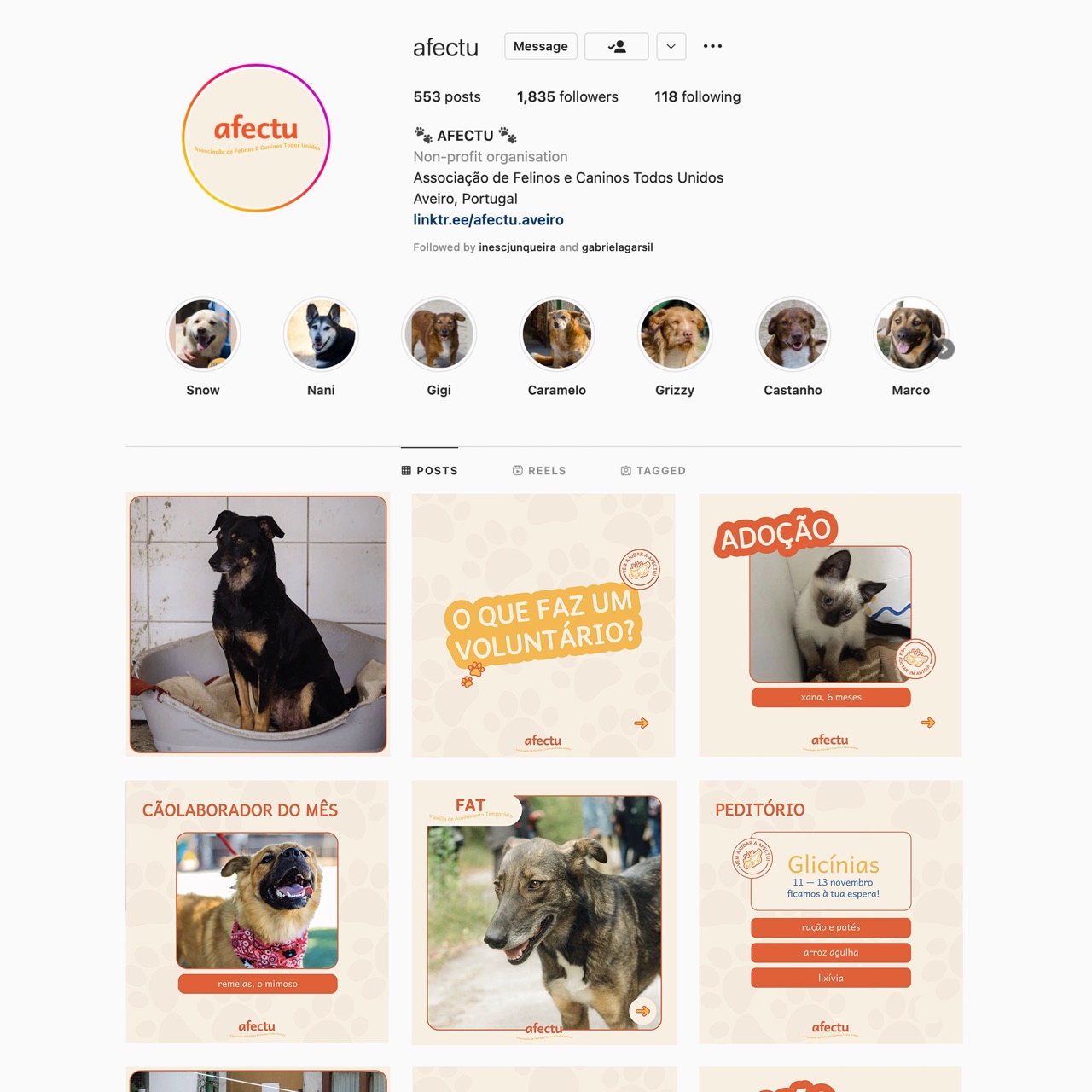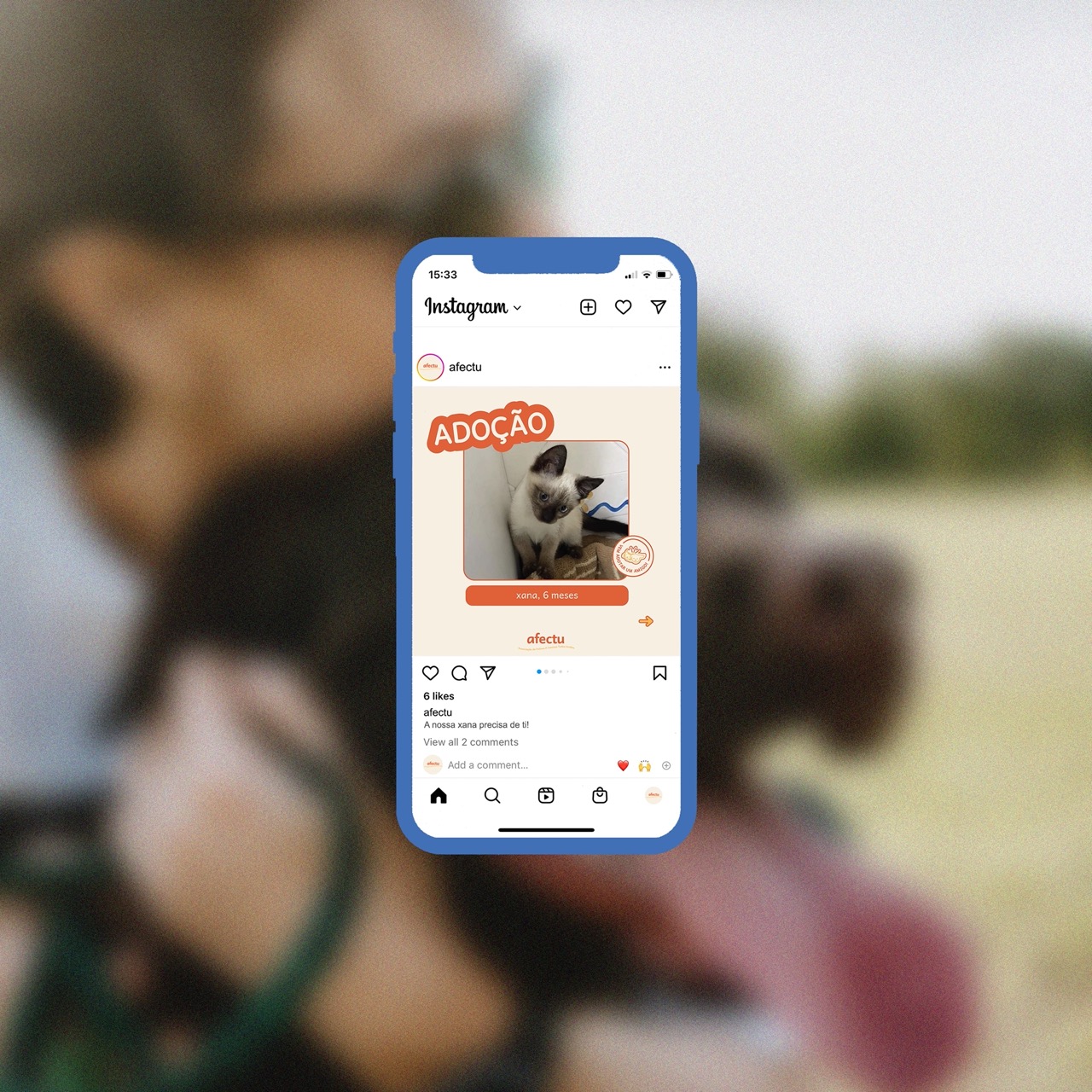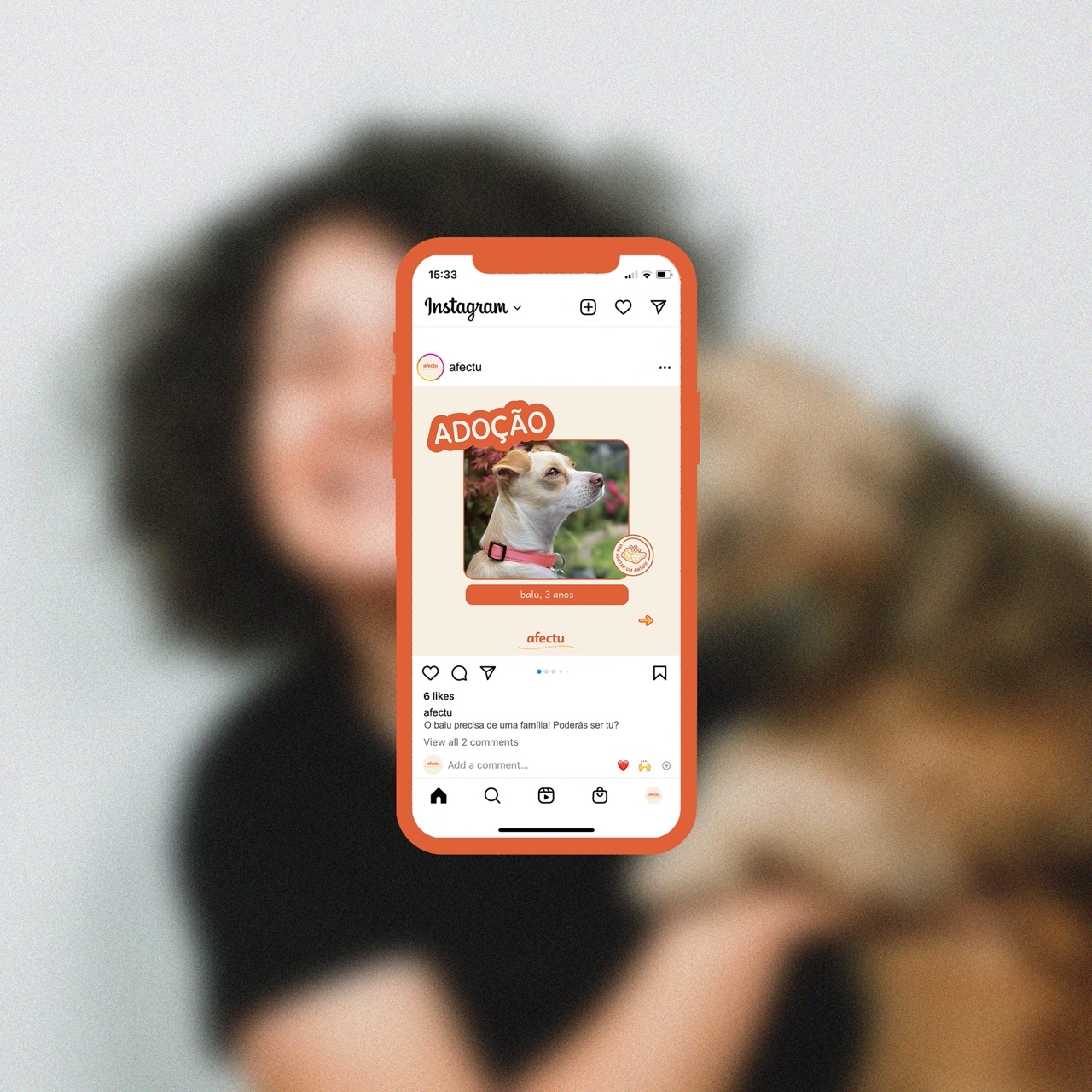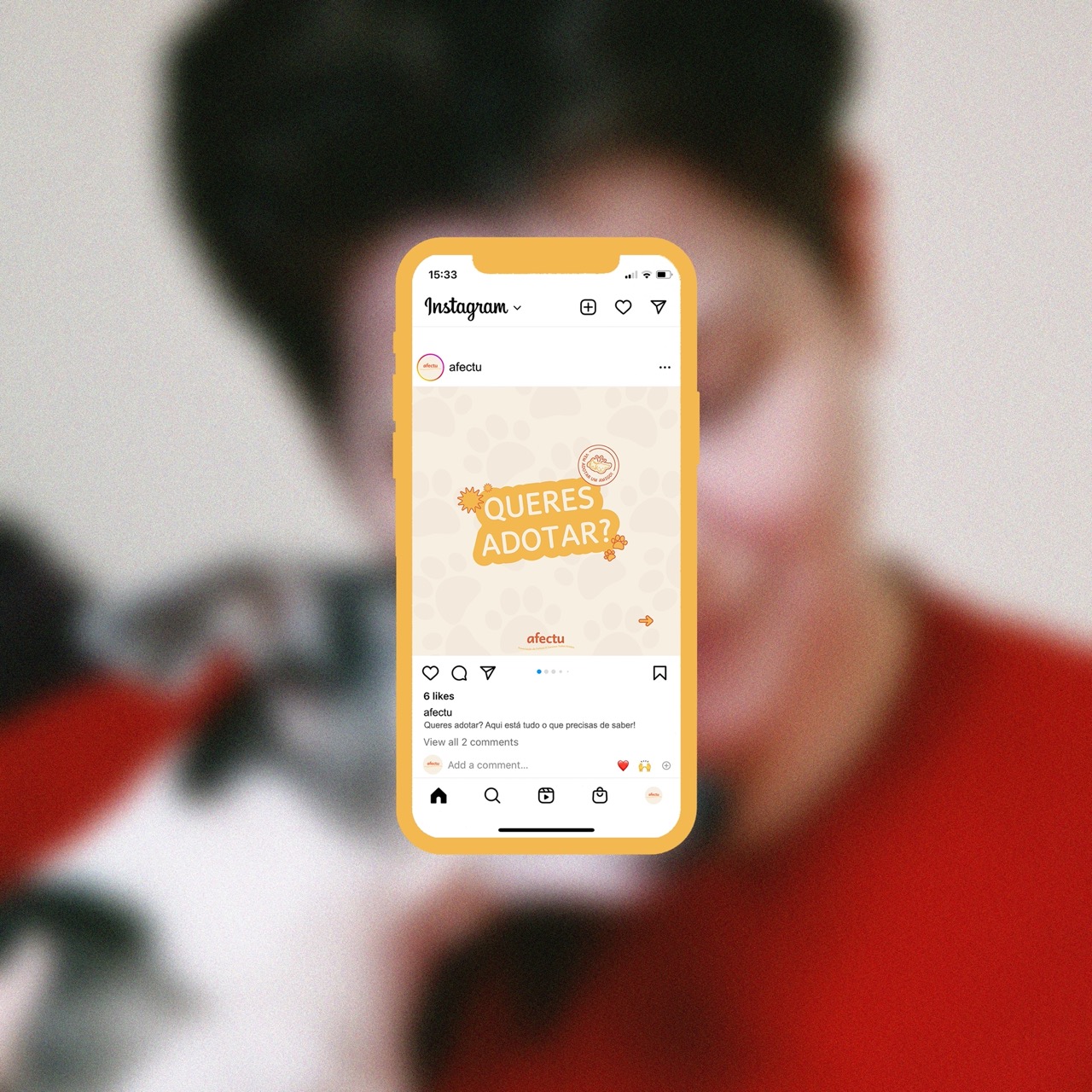 2022,
personal project and proposal

in charge of: concept & stategy, creative direction, copywriting, photo editing, mockups and graphic design
︎ afectu, full re-branding concept, 2022

Afectu is an animal rescue and adoption organization based in Aveiro, Portugal. I volunteered with them at the beginning of 2022; however, as much as I loved helping, I didn't have the time to continue.
As soon as I went full-time in my freelancing career, I knew I wanted to volunteer again — but differently. I wanted to offer my services to help them reach more people, communicate effectively and coherently and, above all, take a task off their very full plate.
This project started in mid-august and finished it mid-November, and it was a labor of love.
I wanted this rebrand to make sense and not just be a prettier version of the organization. I focused on keeping the colors they already use — red and yellow — but making them look balanced and intentional.
By including more educational content, I made sure that those who are not currently looking to adopt still had the knowledge and resources available to them when they decide to adopt or foster!
I kept the language casual, fun and personal so people can connect easily with them; this is reflected not only in the tone of writing I chose, but also in the rounded type and the rounded corners.
The website, while not fully fleshed out, would be a useful addition to keep all the forms and resources in one place. The first thing you see when it loads is a call-to-action phrase ("is there any space in your family?") and a horizontal scrollable banner of all the animals currently at the shelter.