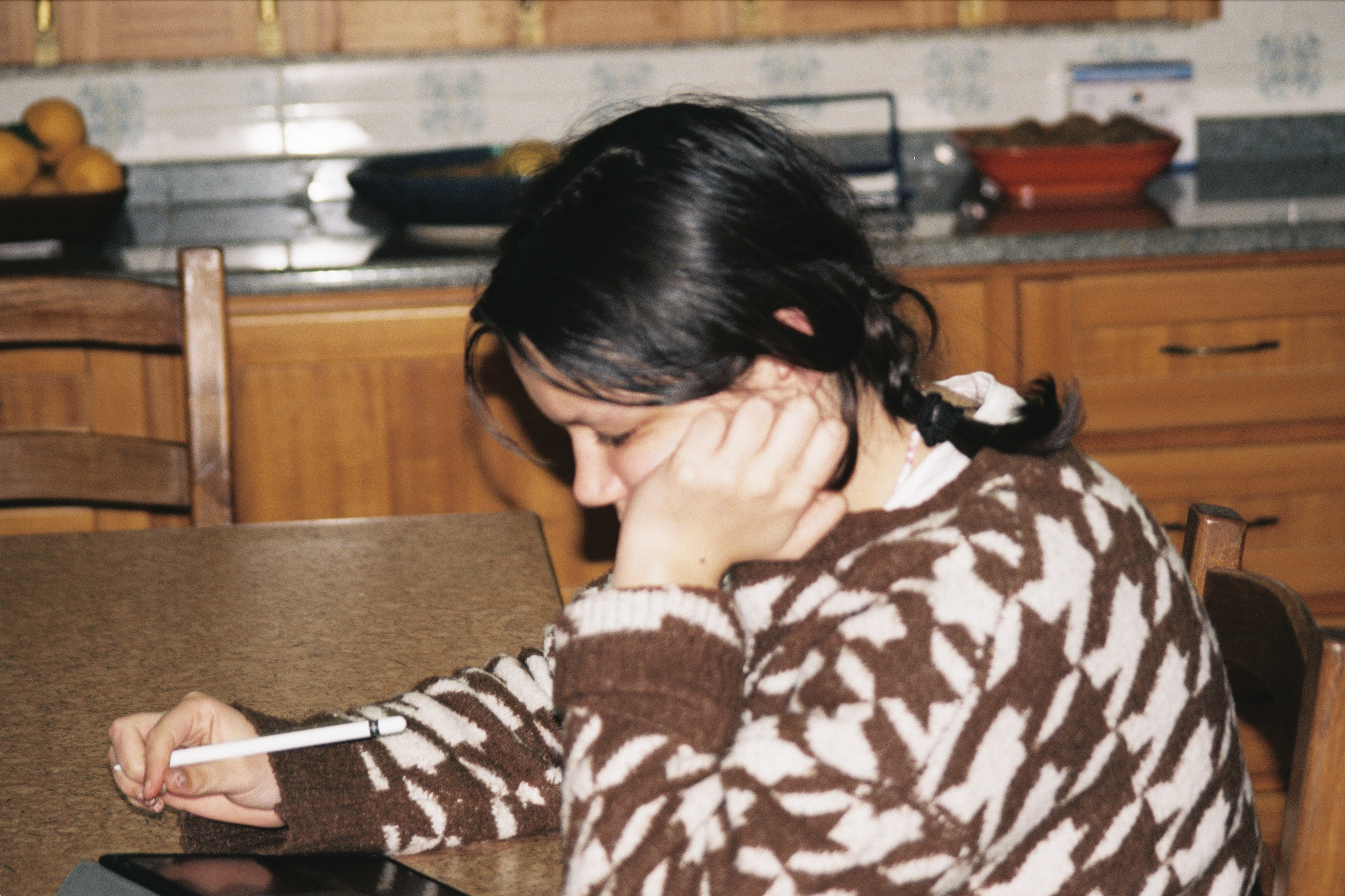 I'm Joana, an illustrator and graphic designer (and occasional photographer) based in Portugal.

Since becoming a freelancer in 2020 I've had he opportunity to collaborate with 20+ awesome brands and individuals with on-brand illustrations and designs!
I focus my projects on sustainability, mental health, childhood and life's little happy moments.
I've always wanted to be an author and illustrator. It's still surreal that I get to draw everyday and make it my profession.
exhibitions

include:



2022

selected work + colective exhibition @ museu da cidade de aveiro "jovem criador aveiro 2022", in the illustration category



2021 colective exhibition @ galeria aveiro arte, "A_MOSTRA"

2020

exhibition @ galeria águas furtadas, "what i want for christmas is..."



2020

selected work @ galeria águas furtadas, "what i want for christmas is..." open call



2018

colective exhibition "sejamos francos" @ francisco franco highscool
WORKSHOPS & TALKS:
2023 — Ilustration workshop: draw like children: how to get out of a creative block @ ENED 2023
2023 — Ilustration workshop: your life's maps
2023 — Map Illustration Workshop — XS DESIGN XPRESS @ university of aveiro
2023 — Being a freelancer in Portugal (talk) — XS DESIGN XPRESS @ university of aveiro
2020 — José Espinho: brasil chair @ research summit
clients
include: